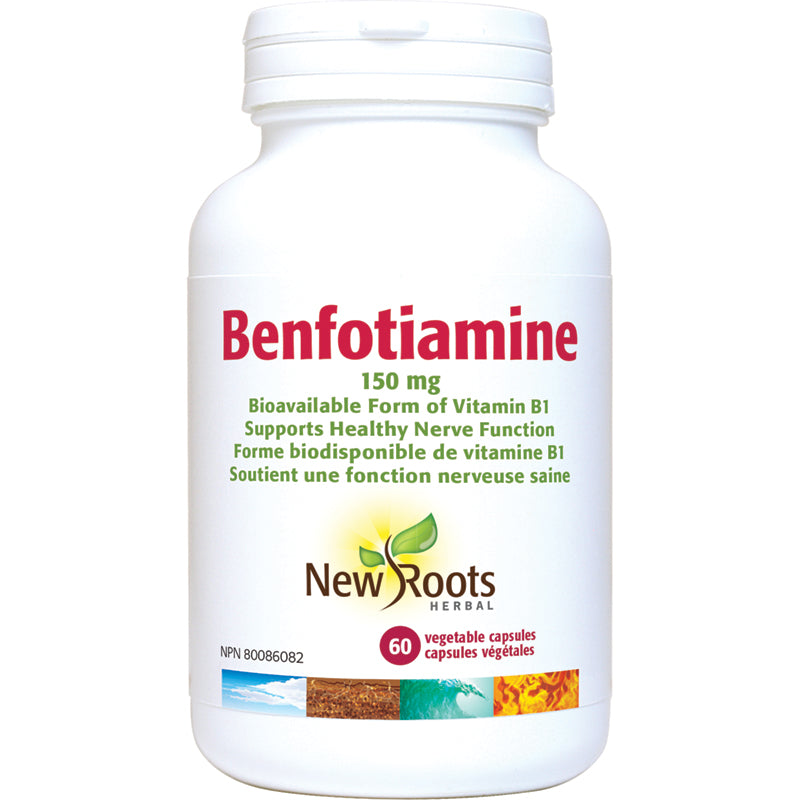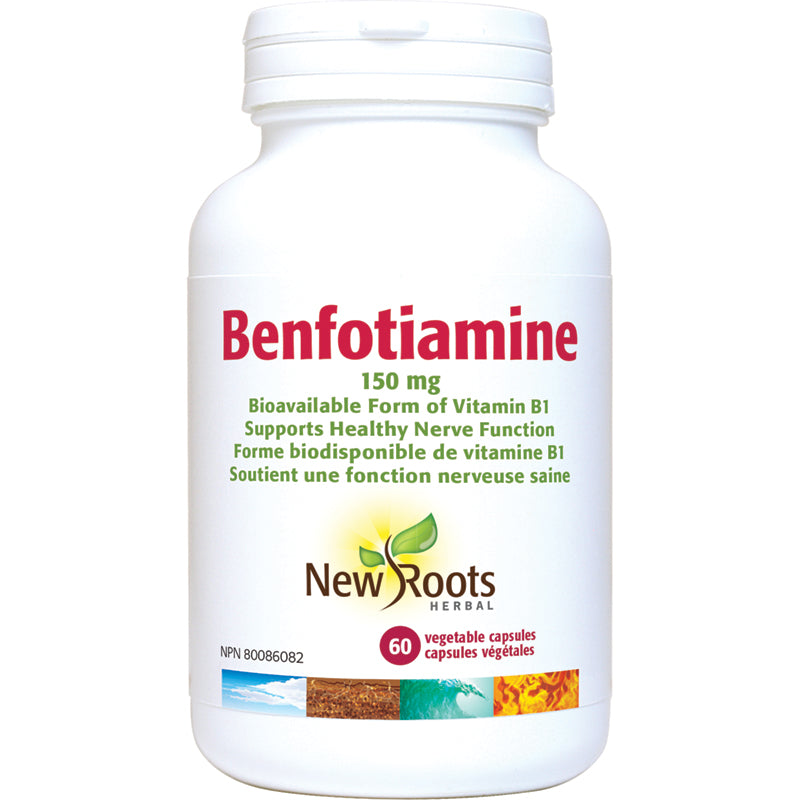 ---
---
Benfotiamine is the natural form of vitamin B1 recognized as having up to five-fold superior penetration to regular vitamin B1. The therapeutic benefit of benfotiamine lies in its capacity to block a harmful process called protein glycation, which is caused by prolonged exposure to high blood sugar. The byproducts of this destructive process, advanced glycation end-products (AGEs), can lead to diabetes-related nerve damage known as polyneuropathy.
In addition to supporting nerve function for individuals with polyneuropathy, benfotiamine helps in energy genesis and nutrient metabolism.
Each vegetable capsule contains:
| | |
| --- | --- |
| Benfotiamine | 150 mg |
| Providing: | |
| Thiamine (vitamin B1)  | 85.5 mg |
Other ingredients: Microcrystalline cellulose, vegetable magnesium stearate, and silicon dioxide in a non‑GMO vegetable capsule composed of vegetable carbohydrate gum and purified water.
Adults: For support of healthy nerve function in individuals with polyneuropathy: Take 1 capsule three times daily or as directed by your health-care practitioner. For help in energy production and to help maintain the body's ability to metabolize nutrients: Take 1 capsule daily or as directed by your health-care practitioner. Consult a health-care practitioner for use beyond 6 months.
---