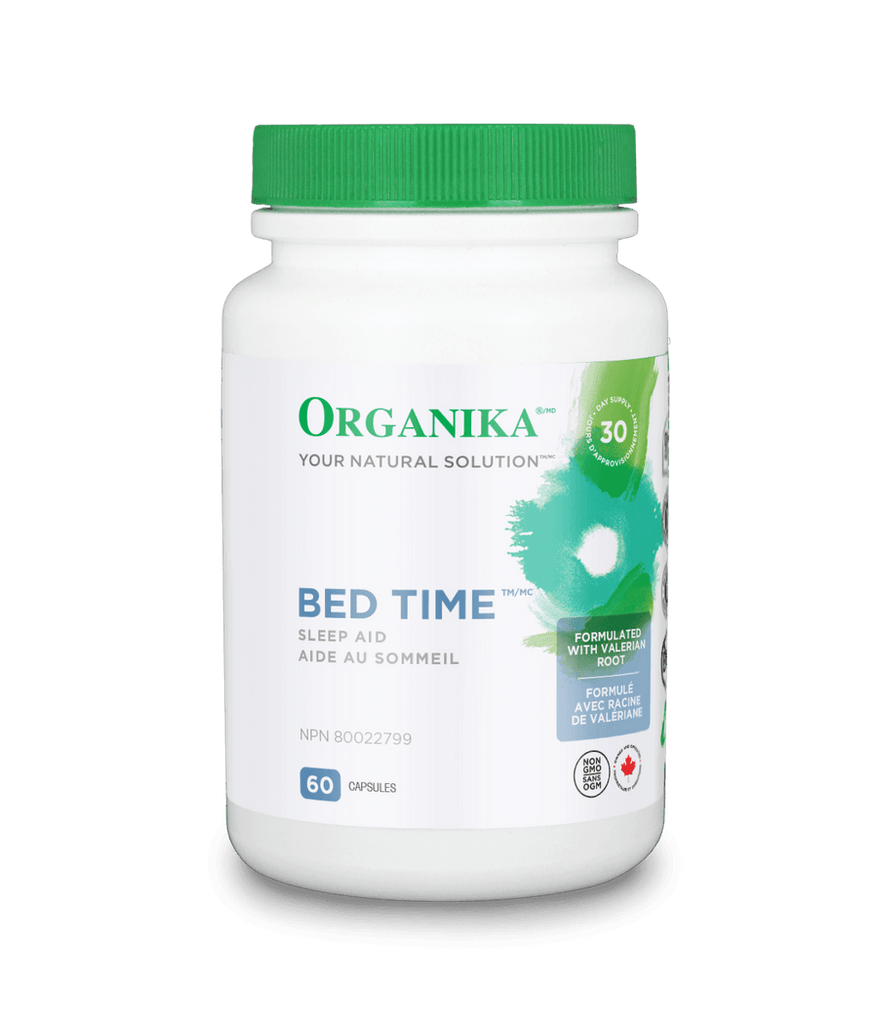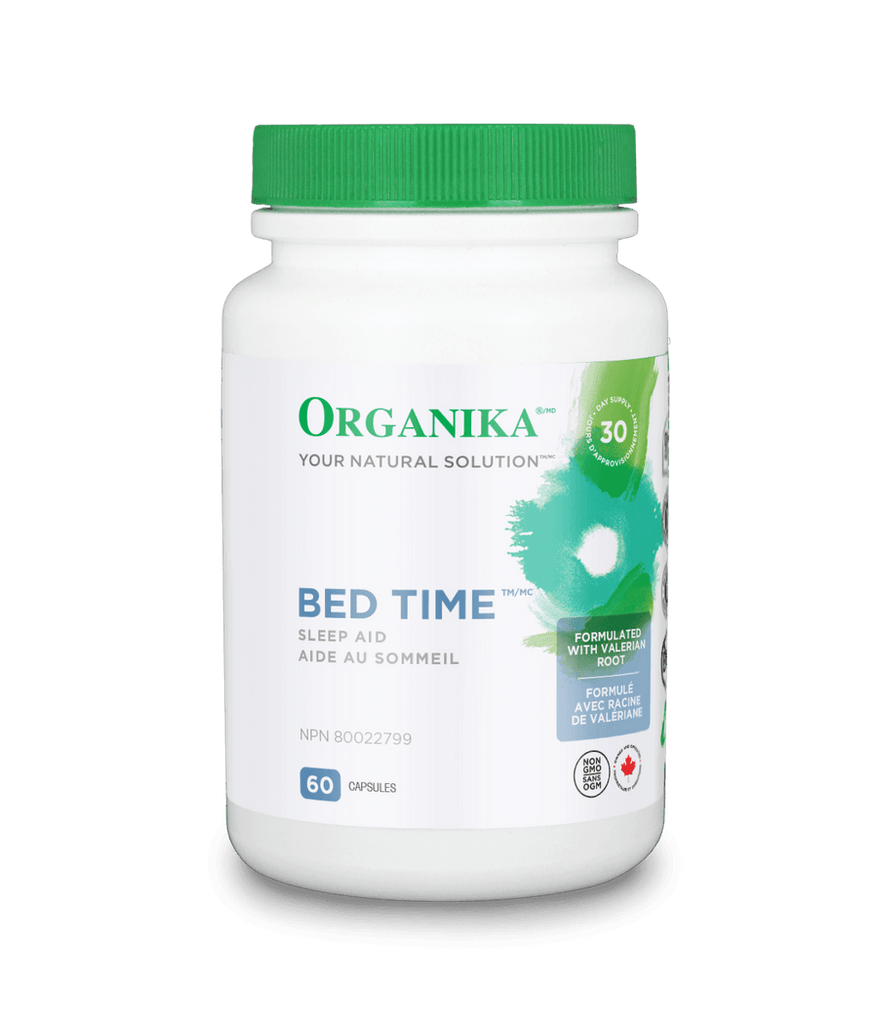 ---
---
Sleep is an essential part of daily life, as it supports the body's organs, cells and systems. Lack of sleep can have detrimental impacts on your health.
Bed Time is a blend of natural herbs and aids that have been studied to improve quality of sleep, induce sleep, and possibly even reduce levels of anxiety.
Valerian root is a herb that has sleep inducing properties. It contains various compounds that bring about calmness by increasing GABA availability in the body. GABA is the hormone that is involved in mood and sleep in your body.
Passionflower helps to decrease anxiety as well as improve the quality of sleep. This plant contain GABA, therefore can help increase levels of it in the body.
MEDICINAL INGREDIENT – EACH CAPSULE CONTAINS:
Valerian 4:1 Extract (Root (Valeriana officinalis L.)) 150 mg (Equivalent to 600 mg Dried Valerian Root Powder), Passionflower 4:1 Extract (Herb Top (Passiflora incarnata L.)) 60 mg (Equivalent to 240 mg Dried Passionflower Herb Top Powder), Hops 4:1 Extract (Strobile of Humulus lupulus L.) 60 mg (Equivalent to 240 mg Dried Hops Strobile Powder), Magnesium (Magnesium Oxide) 50 mg, L-5-HTP (Isolated from Griffonia (Griffonia simplicifolia (Vahl ex DC) Baill. (Fabaceae)) seed) 50 mg,Vitamin E (d-Alpha-Tocopheryl Succinate) 16.75 mg ATE* (25 IU).
NON-MEDICINAL INGREDIENTS:
Rice Powder, Magnesium Stearate (Non-GMO Vegetable Source), Gelatin (Capsule)
RECOMMENDED DOSE — (ORAL) ADULTS ONLY:
Take 2 capsules 2 times a day. Use for at least 3 weeks to see beneficial effects.
---