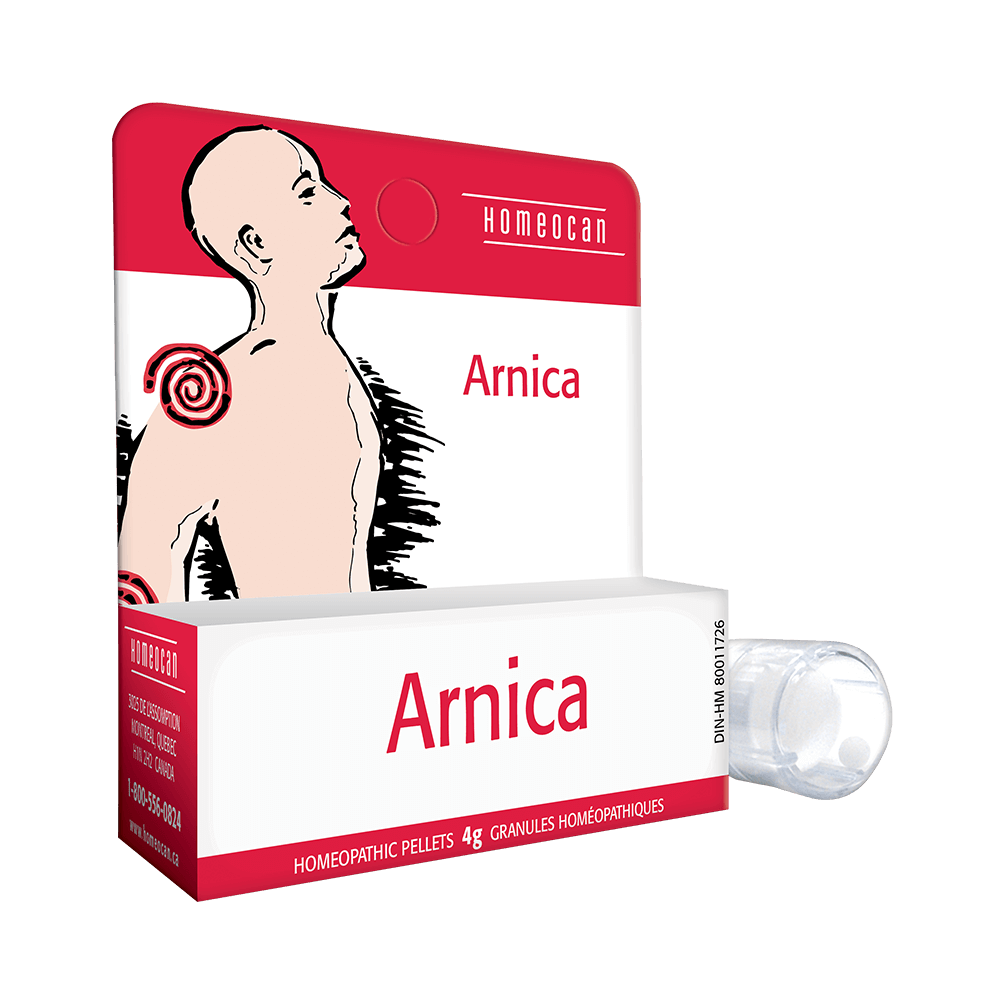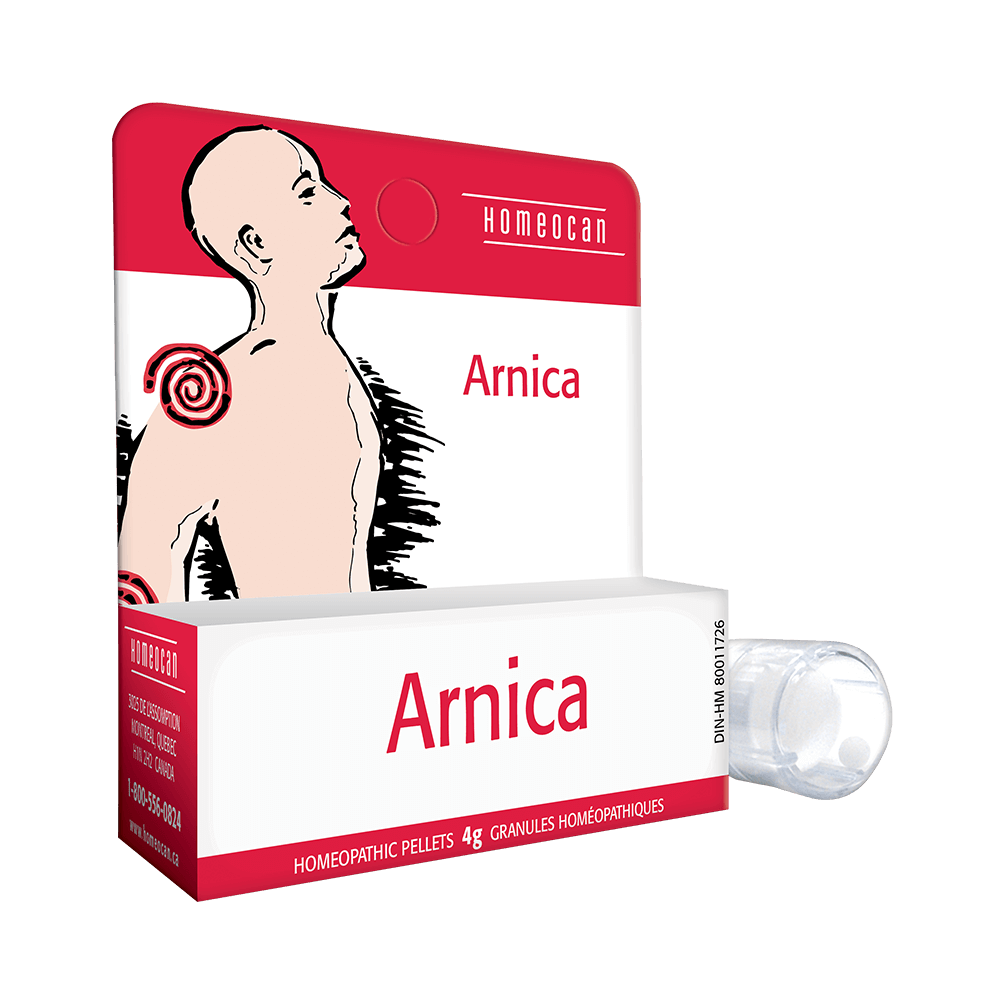 ---
---
This combination pellets is a homeopathic medicine. It is specially and naturally formulated for the symptomatic relief of minor bruises, strains, sprains, muscle pain and traumas.
Arnica is a millennial plant! It internal and external use.
The granules will relieve the following symptoms:
- bruises
- inflammations
- bleeding
- post-traumatic pain
In addition to these pellets, apply the cream that helps promote the disappearance of bruises.
Medicinal Ingredients HPUS: Arnica montana 10X, 30X, 100X.
Non medicinal ingredients: Lactose, saccharose.
Adults and children (from 1 to 18 yrs.): 3 pellets. Let pellets dissolve under the tongue 3 times a day or as directed by a healthcare practitioner.
---