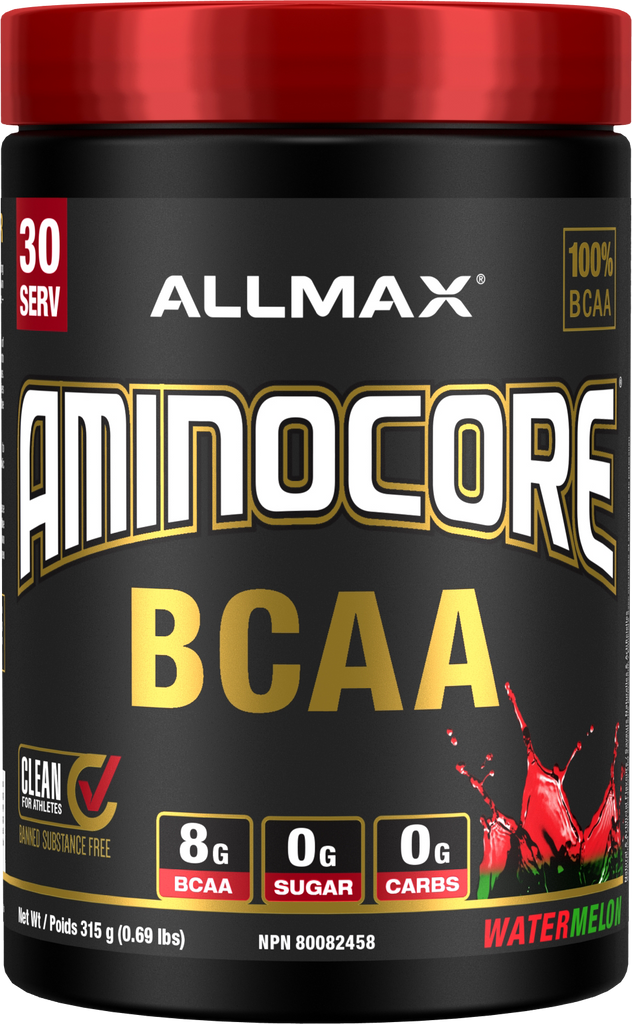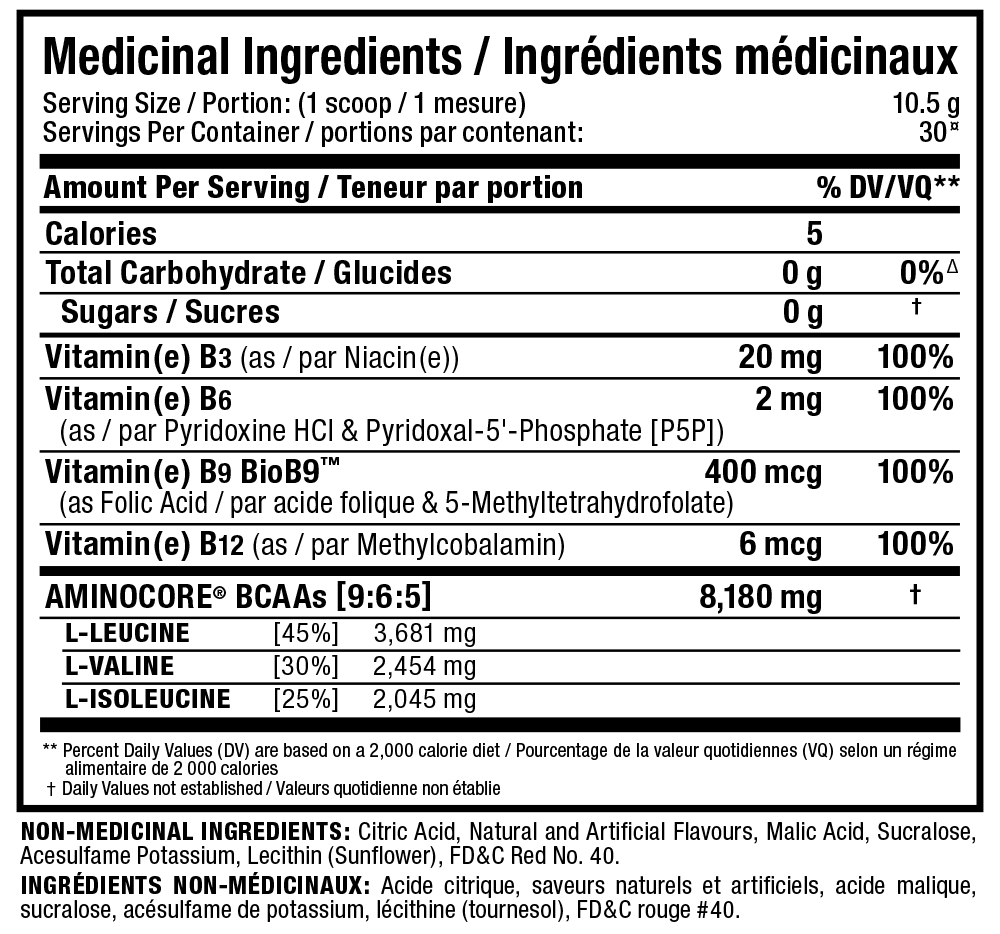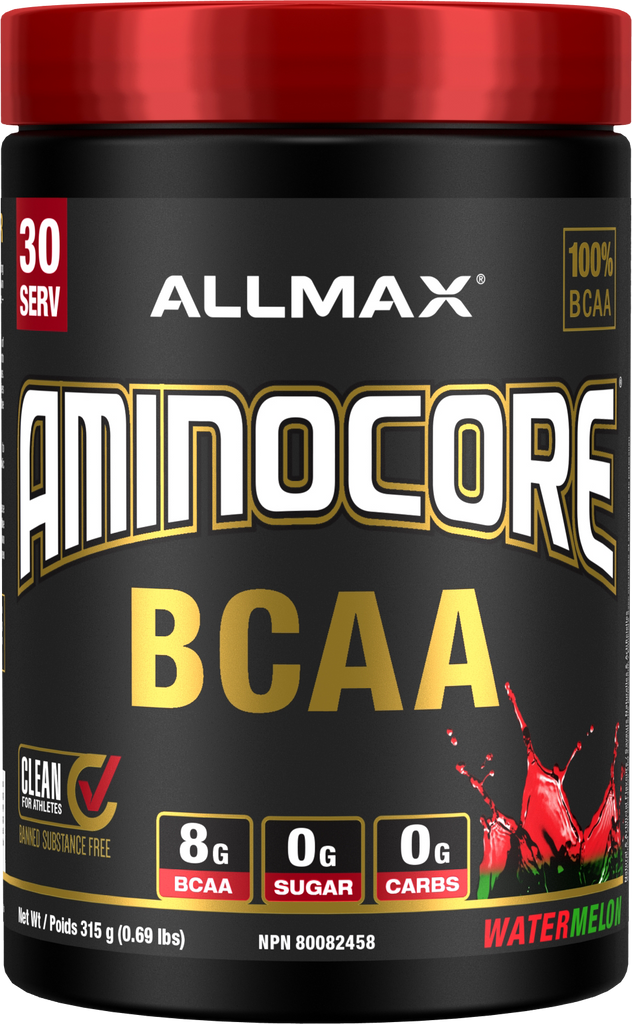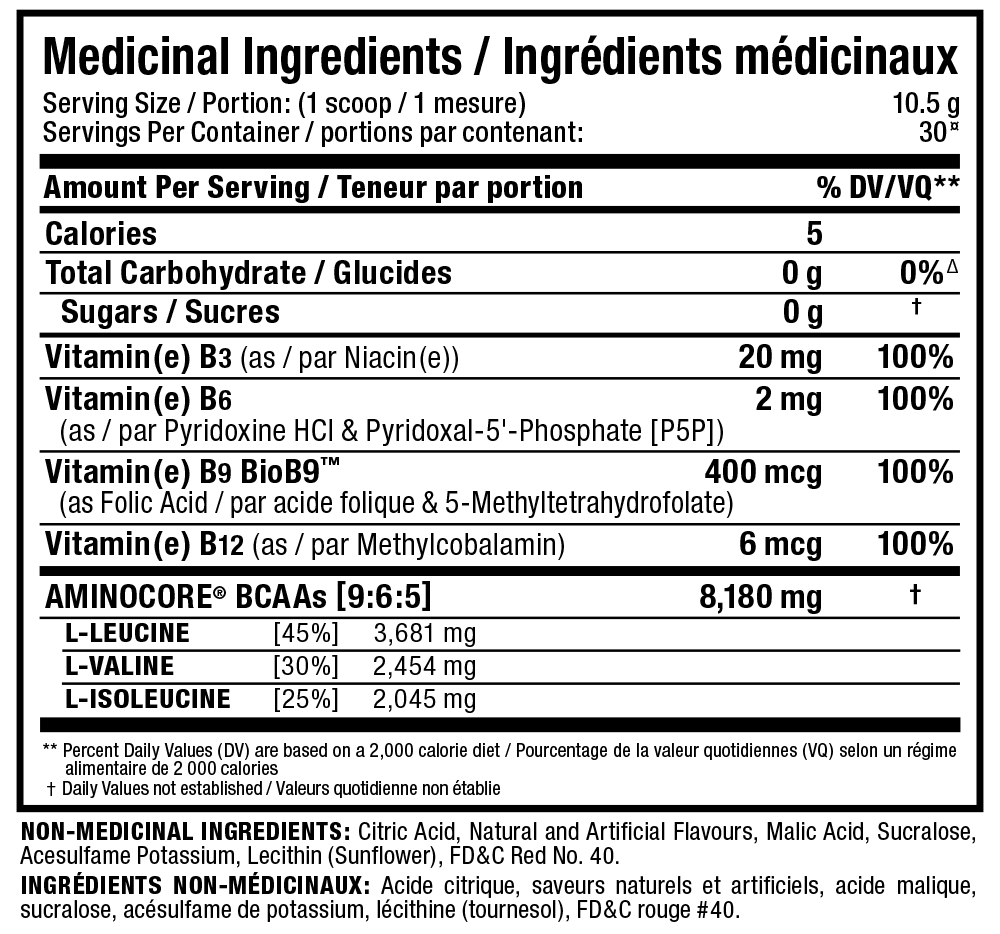 ---
---
350% MORE ANABOLIC ACTIVITY
AMINOCORE delivers 8.18g of BCAA in a 45:30:25 ratio clinically proven to provide a 350% increase in activation of muscle growth signals. The purest, free-form source of BCAA, AMINOCORE has no added fillers or non-BCAA aminos. AMINOCORE's BCAAs are 100% pure prior to flavoring. Typical 2:1:1 sources contain impurities resulting in cloudiness, oily foam, sediment, and the worst – a harsh bitter taste! AMINOCORE is the cleanest, purest, best-tasting BCAA supplement money can buy.
Why take BCAAs?
Improves recovery by slowing muscle breakdown, repairing or building muscle.
Better exercise efficiency and exercise capacity by optimizing energy.
Increases red blood cell count, hemoglobin, hematocrit and serum albumin to help with performance.
Lower fasting blood glucose and decrease creatine phosphokinase, which means less inflammation, better red blood cell formation, and better formation of storage carbohydrate.
Benefits of combining BCAAs and EAAs
Retain, stimulate and build muscle.
Enhance mental focus during training.
Enhance fat burning and glucose tolerance.
Support hormonal balance during intense training.
Enhance endurance performance and decrease fatigue.
To activate protein synthesis and increase muscle recovery, take 1 serving of AMINOCORE during weight training or any athletic event. On non-training days, AMINOCORE can be taken anytime on an empty stomach. Due to the potent nature of this product, it is not recommended to exceed 2 servings daily. Pour 1 scoop of AMINOCORE into water and shake or stir well. Take during workouts, or anytime you want to decrease muscle breakdown and increase protein synthesis. Carefully read the instructions on the label and follow the directions before use.
---