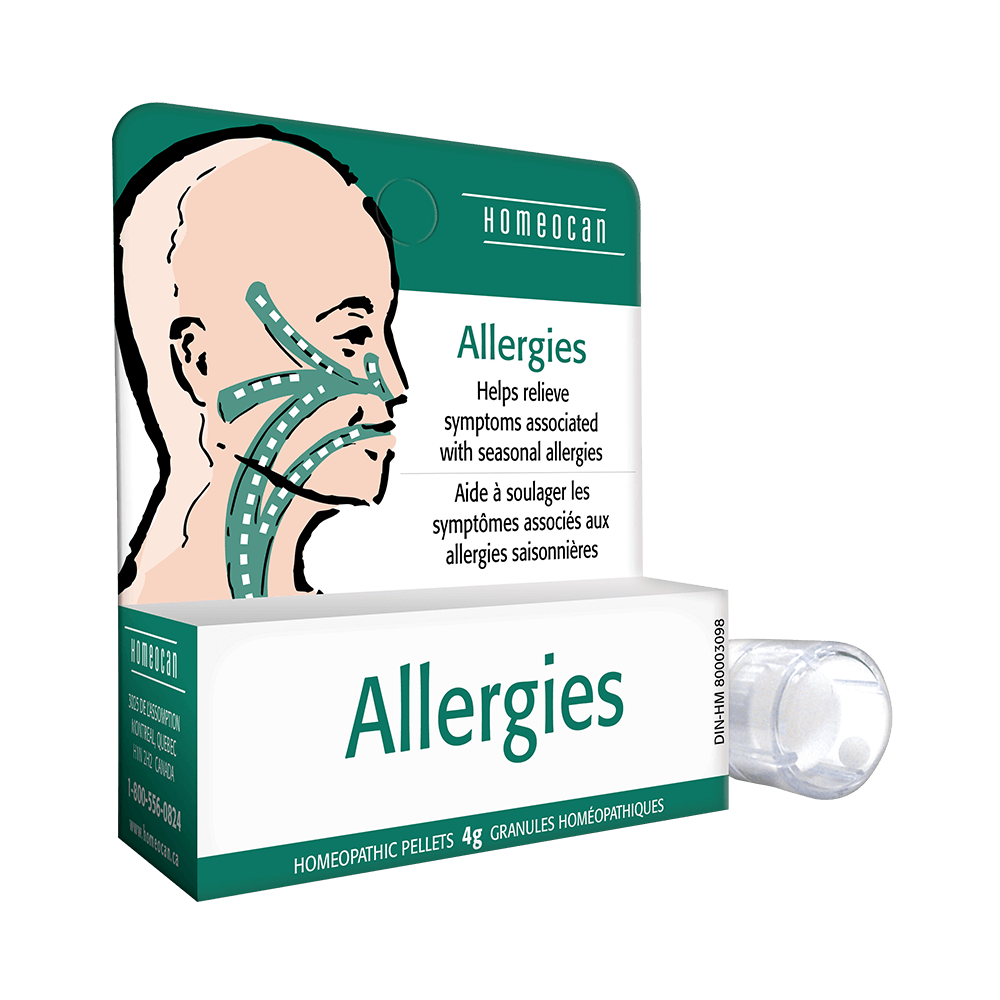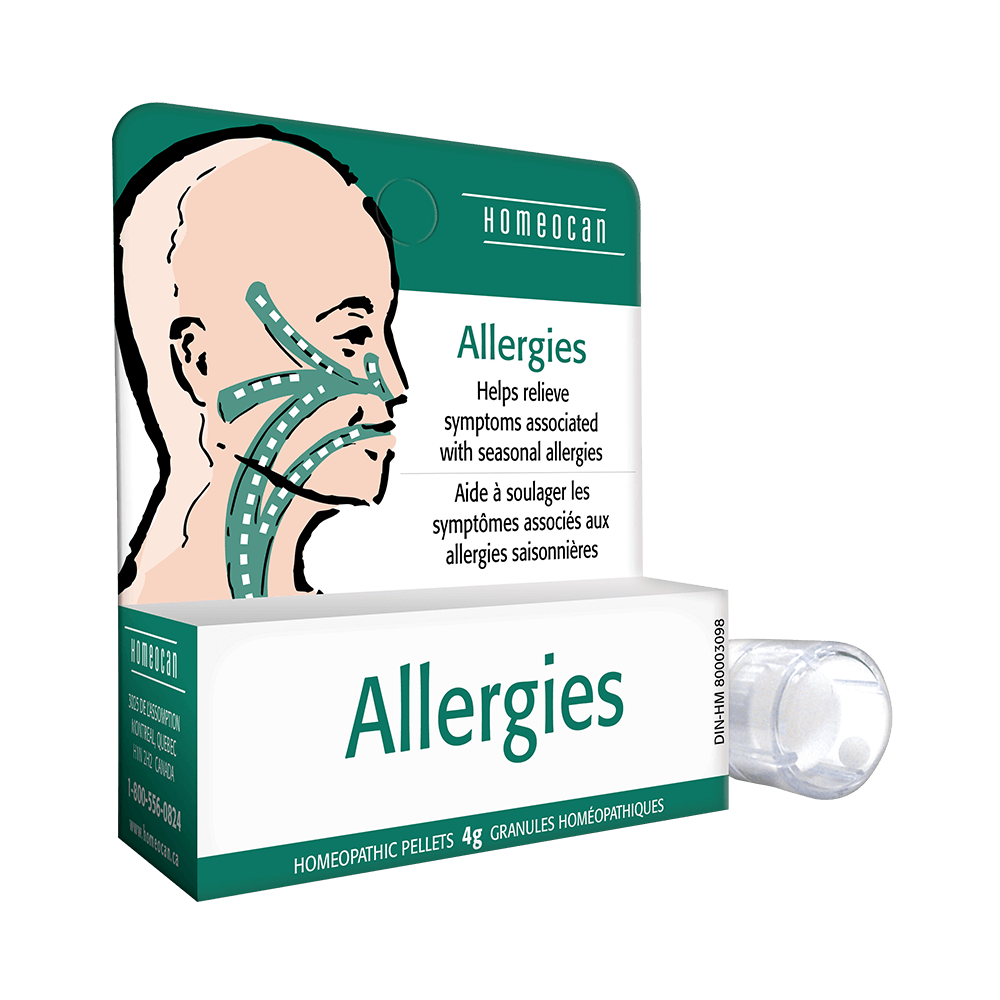 ---
---
This is a homeopathic medicine which helps relieve the symptoms associated with seasonal allergies, such as:
- A runny nose
- Sneezing
- Nasal congestion
- Throat irritation
- Watery eyes, etc.
Medicinal Ingredients HPUS:
– Allium cepa 6X
– Arsenicum album 8X
– Nux vomica
– Euphrasia officinalis 6X
– Sabadilla 6X
– Sticta pulmonaria 6X
– Aralia racemosa 6X
– Cuprum metallicum 8X
Non medicinal ingredients:
– Lactose
– Saccharose
Adults: Allow 3 pellets to dissolve under the tongue at the onset of symptoms. Repeat every 15 minutes until relief begins, then take 3 times a day. For best results, it is recommended to start the treatment at least 2 months before allergy season (3 pellets 3 times a day). Or use as directed by a health professional.
Children: Take 1/2 the adult dosage. Do not exceed recommended dosage.
---