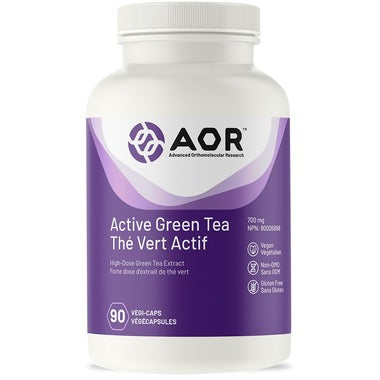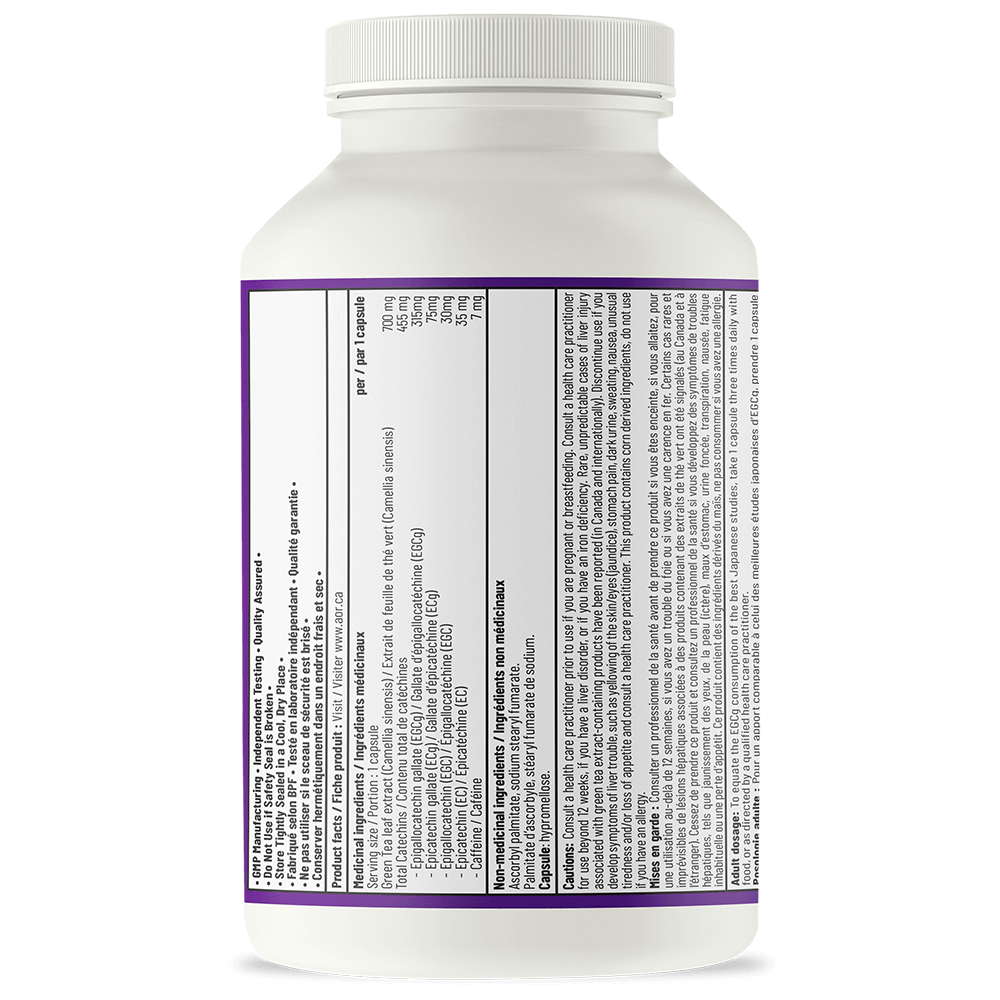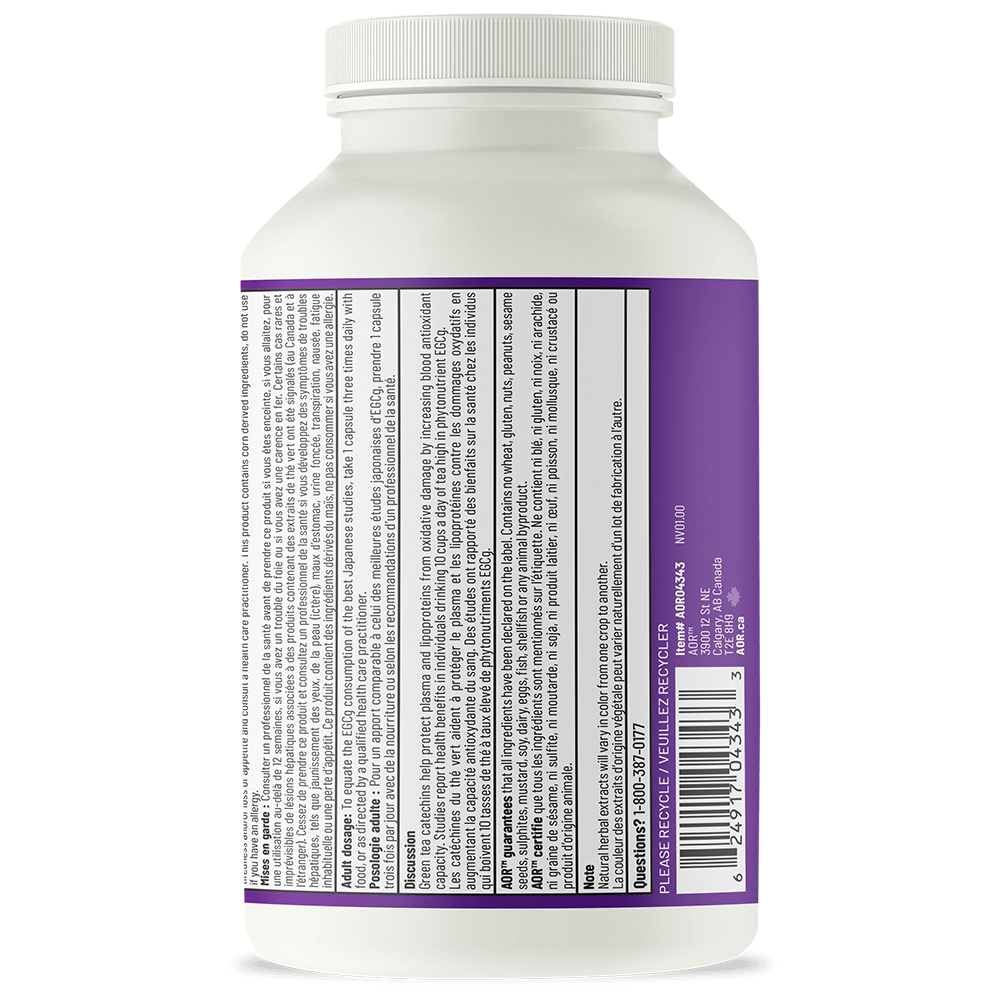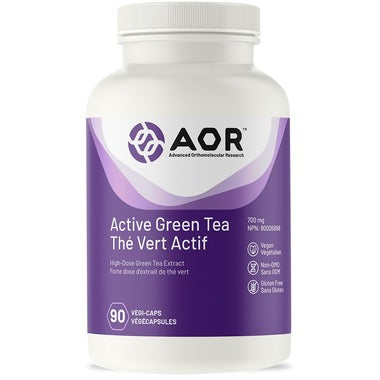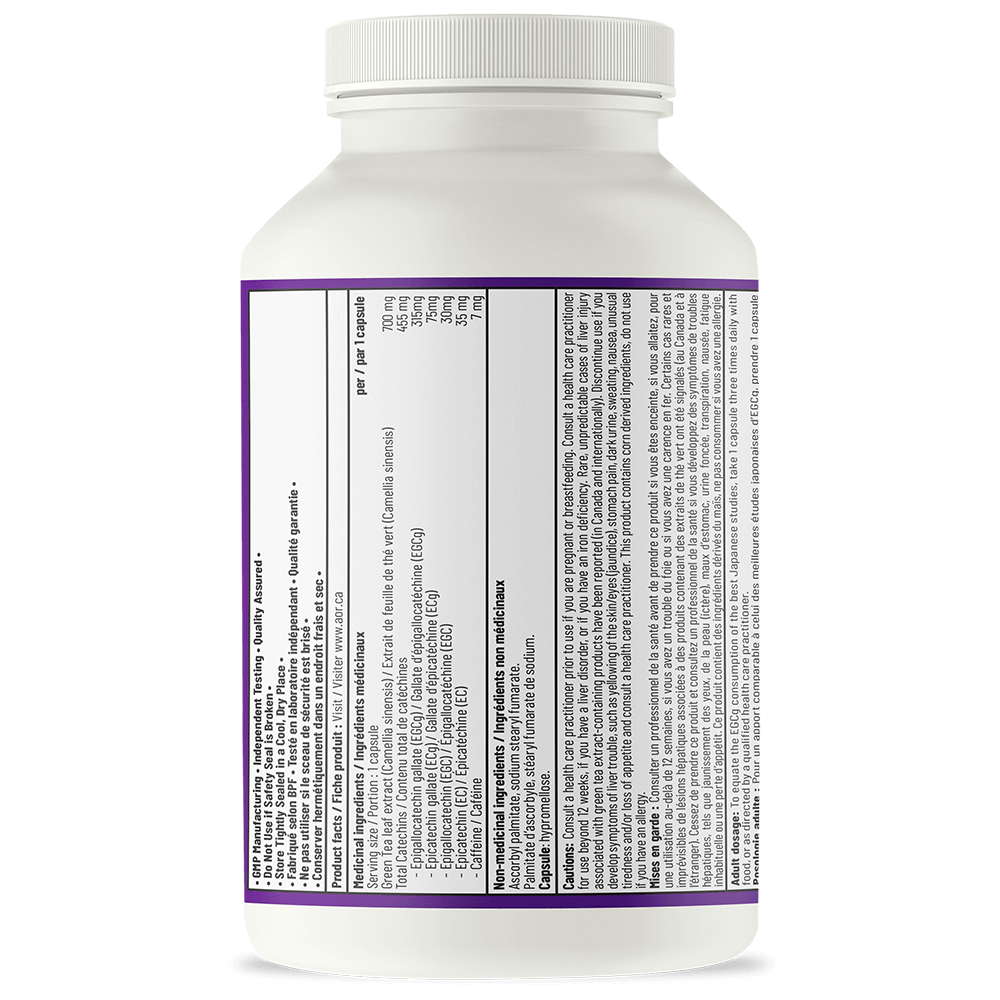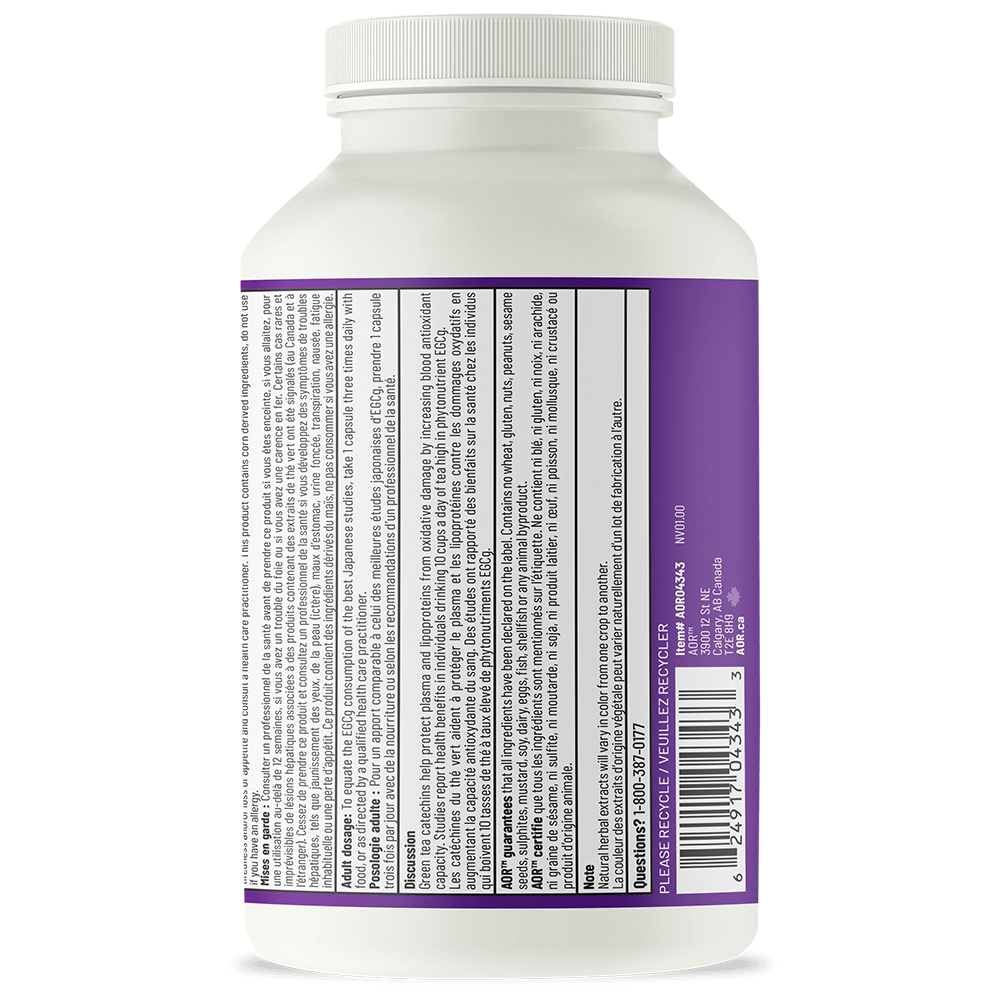 ---
---
Green tea provides powerful antioxidants, promotes longevity, cardiovascular health, healthy weight management, healthy cellular growth & differentiation, liver health, and more. AOR™ Active Green Tea is a high-potency standardized extract of green tea, high in epigallocatechin gallate (EgCG), believed to be the key phytonutrient responsible for green tea's health benefits. Studies most consistently report health benefits in persons drinking 10 cups a day of high-EgCG sencha-style Japanese green tea; each cup of this tea contains 150 milligrams of EgCG. The labels of most green tea extracts exaggerate the number of cups of tea represented in their capsules by comparing the product to poor-quality teas. AOR™ Active Green Tea allows you to more fully enjoy the healthy properties of a sencha-rich lifestyle without consuming large volumes of tea. Active Green Tea also contains a tiny amount of caffeine to optimize its benefits while minimizing any negative effects from caffeine.
AOR Advantage
In just three capsules, Active Green Tea provides the equivalent of 10 cups of sencha green tea, the amount research has shown to be associated with the greatest health benefits. Active Green Tea contains a small amount of caffeine, just enough for maximum synergistic health benefits but without the side effects.
Serving Size:
One capsule
Green Tea extract (Camellia sinensis)
700 mg
—
Total Catechins
455 mg
—
Epigallocatechin gallate (EGCg)
315 mg
—
Epicatechin gallate (ECg)
75 mg
—
Epigallocatechin (EGC)
30 mg
—
Epicatechin (EC)
35 mg
Non-medicinal Ingredients: ascorbyl palmitate, sodium stearyl fumarate. Capsule: hypromellose.
Adult Dosage
To equate the EGCg consumption of the best Japanese studies, take one capsule three times daily with food, or as directed by a qualified health care practitioner.
---