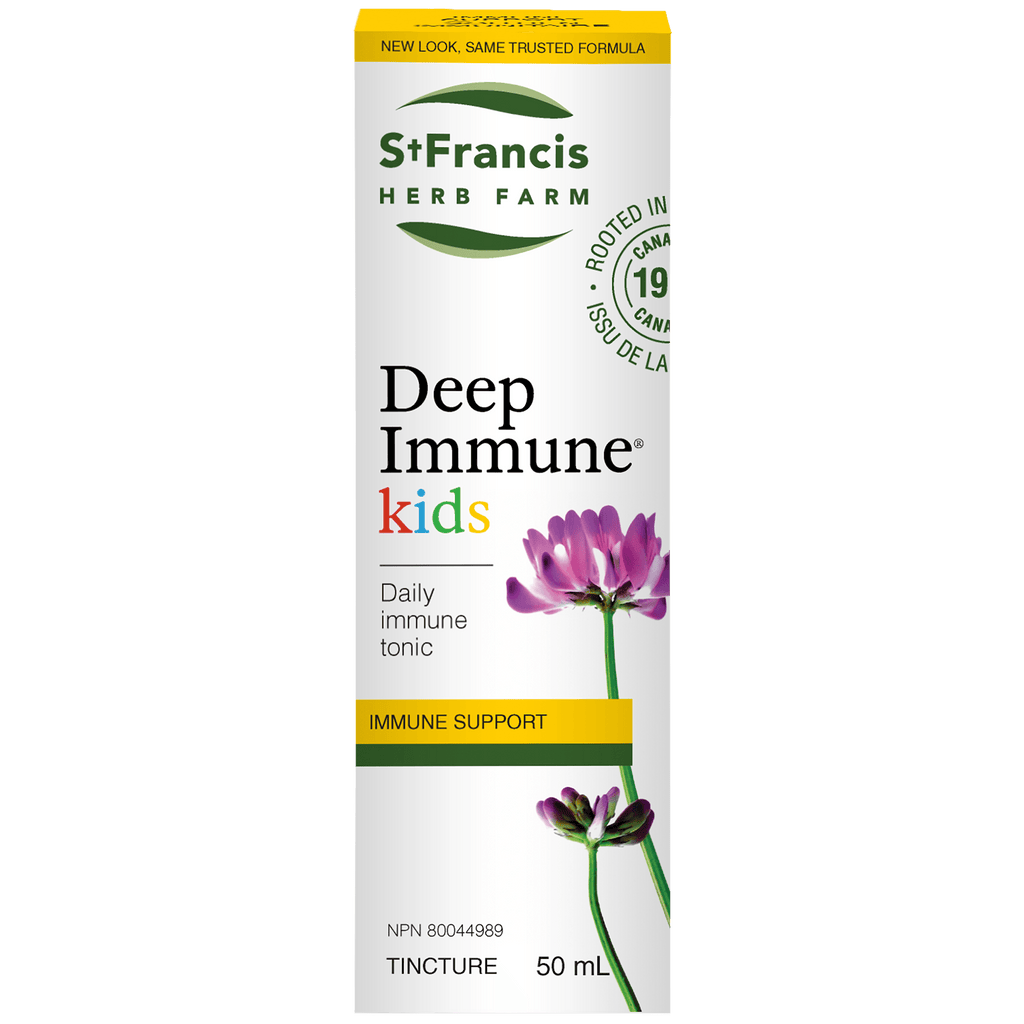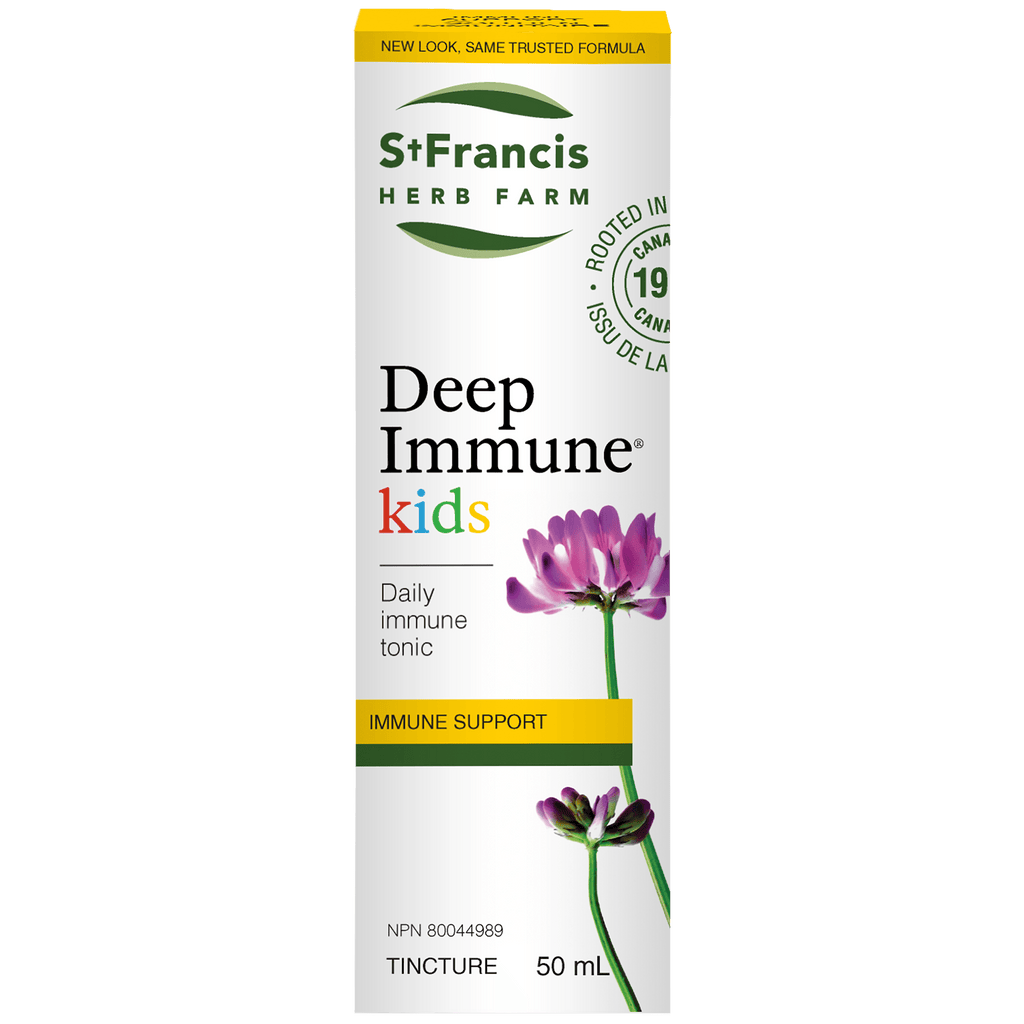 ---
---
There's no better way to strengthen your children's immune system naturally than with Deep Immune® Kids – a streamlined, great-tasting version of our Deep Immune® Original formula made especially for children.
An adaptogenic liquid formula, Deep Immune® Kids supports and fortifies the immune system by restoring the innate balance of your child's body to where it is at its strongest and most vigorous. Take daily to provide protection and peace of mind as socialization increases. Featuring:
Astragalus, clinically proven to be effective in dealing with impaired immunity
Coupled with codonopsis, a first class tonic herb that enhances immune function
With whey and vegetable glycerine for a taste that children love (allergen free)
Medicinal Ingredients:
Astragalus (Astragalus membranaceus, root), Codonopsis (Codonopsis pilosula, root)
Non-Medicinal Ingredients:
Distilled water, Certified Organic alcohol, Whey, Certified Organic vegetable glycerine
Dosage:
Children (2-4 years): 0.75-1 mL (22-30 drops); Children (5-9 years): 1-1.5 mL (30-45 drops); Children & Adolescents (10-14 years): 2-3 mL (60-90 drops); Adults & adolescents (15 & over): 4.5-6 mL (135-180 drops). All doses should be taken 2 times daily in a little water or juice on an empty stomach.
Cautions and Warnings:
Consult a health care practitioner before use: if you are pregnant or breastfeeding; if you have an autoimmune disorder. Consult a health care practitioner if symptoms worsen or persist.
---